Canfield Plumbing & Heating began in 1994 with one man, one truck, and one phone. Historical note for you young people: In those days telephones were connected by actual wires. Really – Google it.  During his first winter in business, Greg Canfield was kept busy with lots of below zero days and freezing pipes. With the broad array of plumbing, heating, and cooling services Canfield can do, Greg and his crew are in demand 12 months a year.
Fast forward a few decades, and some giant leaps in technology, and these days Canfield Plumbing & Heating has five people in the office along with two more who keep the warehouse stocked with a mind boggling selection of parts. In addition to these seven people, most days there are between twelve to fifteen blue trucks on the road transporting the eight plumbers and eight HVAC experts to jobs all around West Michigan.
When asked what it took to turn a one guy/one truck business into a company keeping more than twenty people busy, Greg gave credit to the men and women who work with him and for him. He said, "You find the right people that do a great job. Then you don't have to chase business, business chases you."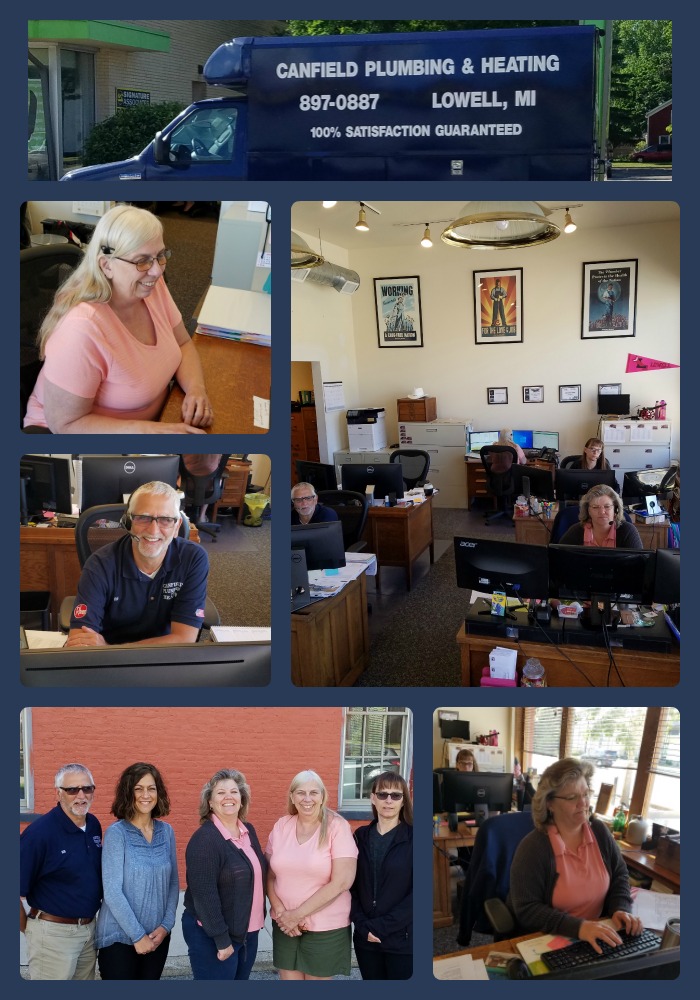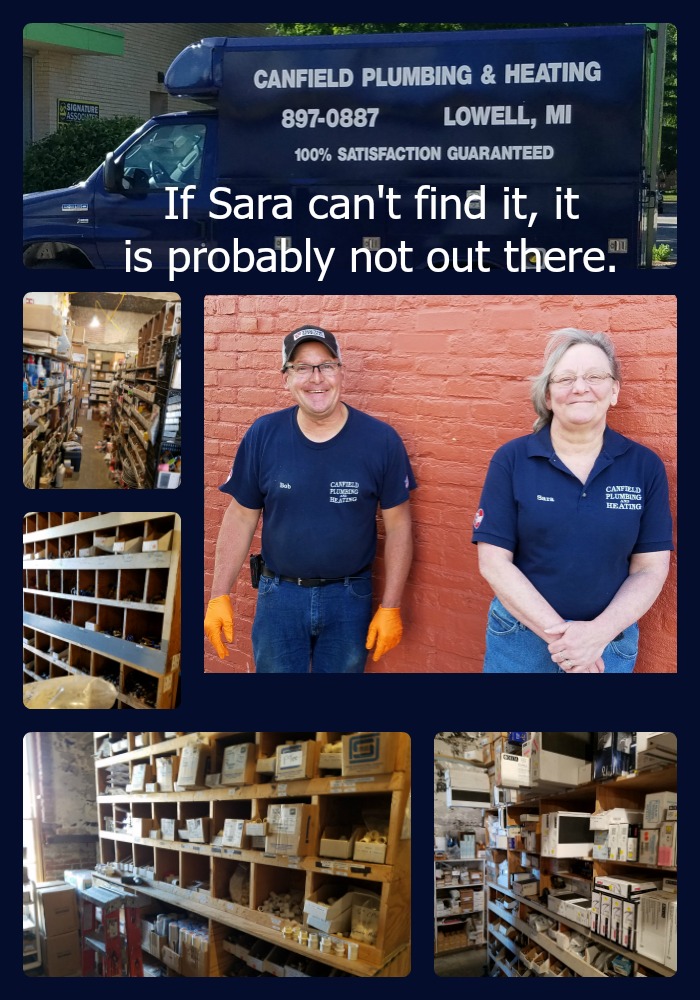 Greg grew up in Lowell and he loves living and working here in what he calls a "Wonderful Community". The list of boards, councils, and commissions that he has worked on serving his favorite town includes the City Council, Lowell Light & Power Board of Directors, the Downtown District Authority, the Historic District Commission, and others.  
If you find yourself in need of replacement or repairs to the plumbing, heating or cooling system in your home or office, call 616-897-0887 and join the long list of satisfied Canfield Plumbing & Heating customers.